Horror near-miss caught on video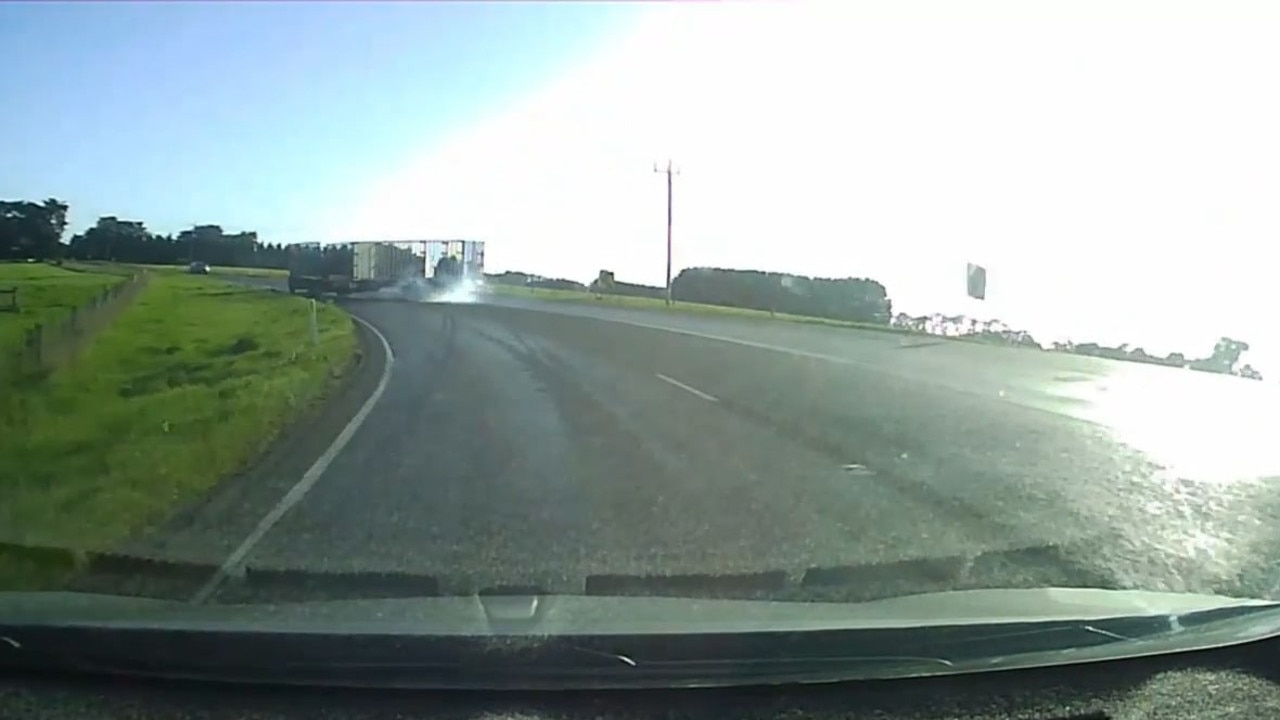 Authorities are appealing for witnesses to come forward following a harrowing close call on Victoria's Great Ocean Rd, where a driver was forced off the road and into a ditch. The incident, captured on video and released by the police, showcases a trailer connected to a truck on Hopkins Hwy in Warrnambool, as it starts to sway uncontrollably.
The trailer is observed swerving onto the opposing lane at a sharp bend near the intersection with Spring Flat Rd at approximately 9:15 AM on Wednesday.
The driver of an approaching vehicle, aged 36, had to swiftly maneuver to avoid the situation, leading to him veering off the road and ultimately ending up in a ditch.
A resident from the area, accompanied by his Labradoodle companion, was following behind the trailer at the time of the collision. Fortunately, both remained unharmed during the incident.