Putellas reduced to supporting role for Spain as other stars emerge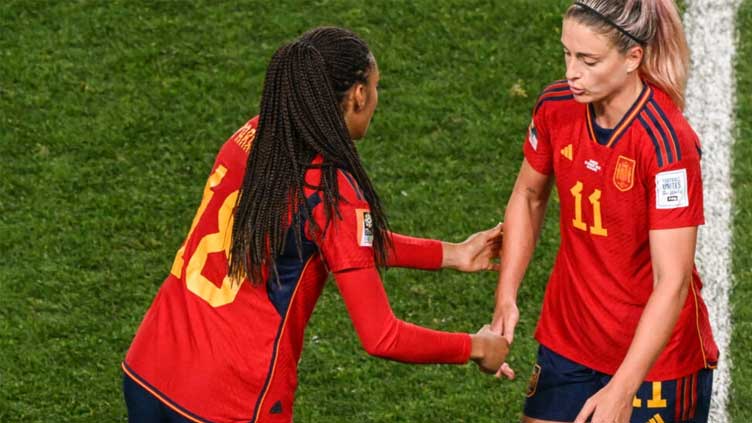 Spain's journey to the Women's World Cup final defied expectations, as star player Alexia Putellas struggled to regain her form after a lengthy injury. Instead, emerging talents like Salma Paralluelo, Aitana Bonmati, and Teresa Abelleira shone for Jorge Vilda's team. Their 2-1 victory over Sweden secured a place in the final in Sydney.
Putellas had battled to rejoin the squad after a nine-month absence due to a knee injury suffered on the eve of the previous year's European Championship. Despite being a Ballon d'Or and FIFA Best award winner in the last two years, Putellas only started three times in Spain's World Cup run. Her most extended appearance was in the group game against Japan, which ended in a disheartening 4-0 loss.
Returning as a starter against Sweden, Putellas was replaced by Paralluelo before the hour mark. The 19-year-old winger, who transitioned from athletics to football a year ago, became a game-changer. She scored the crucial extra-time goal in the quarter-final against the Netherlands.
Vilda's strategy was to employ Putellas to tire out the opposition before unleashing Paralluelo's energy and skill. The Barcelona starlet's rapid rise impressed Vilda, who acknowledged her youthful potential.
In contrast, Putellas remained low-key, avoiding media attention during the tournament, unlike her usual public presence at award ceremonies. Vilda likened his squad to "23 Ballons d'Or," highlighting the talent depth, with Aitana Bonmati emerging as a potential future winner.
Jennifer Hermoso and Abelleira were also instrumental in Spain's success. Hermoso contributed both in attack and midfield, while Abelleira stood out as a holding midfielder. Abelleira praised the team's resilience, having overcome off-field issues leading up to the World Cup.
Spain navigated turmoil caused by players protesting against the Spanish federation and Vilda. Only three of the 15 players who boycotted returned for the tournament, including Bonmati. Putellas, although injured at the time, supported the boycott and acted as a mediator between the players and the federation.
Abelleira summed up the team's journey as a remarkable experience of growth, with the focus now on the final. As Spain faces the ultimate challenge, questions arise about Putellas' role and the combination of emerging talents that have driven their unexpected journey to the Women's World Cup final.