Spanish football chief Rubiales to quit over World Cup kiss scandal – reports
Luis Rubiales, the head of Spanish football, is poised to step down from his position in the wake of widespread condemnation from both the football community and beyond. This follows his forceful kiss on the mouth of a Spain player after the Women's World Cup final, as reported by numerous media outlets on Thursday.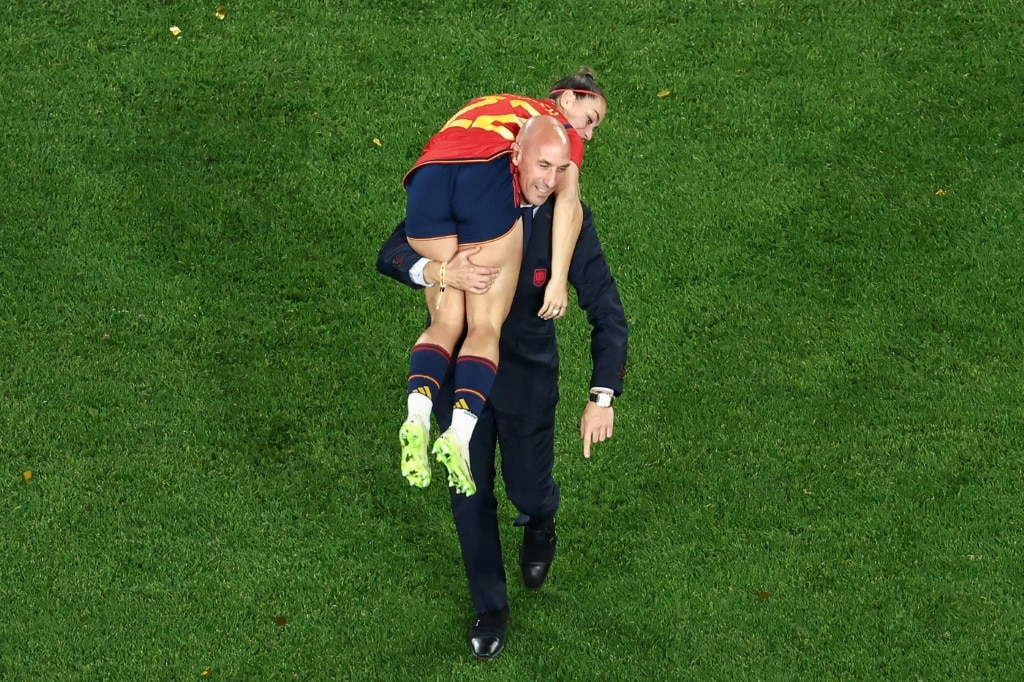 At the age of 46, Rubiales is expected to formally tender his resignation as the president of the Spanish football federation (RFEF) during an extraordinary general assembly scheduled for Friday, according to multiple sources.
After Spain secured a 1-0 victory over England in the final held in Sydney last Sunday, Rubiales initiated an unsolicited kiss on the lips of midfielder Jennifer Hermoso. He additionally celebrated the triumph by making an explicit gesture.
As of now, the RFEF has not provided an immediate response to AFP's request for comment.
The mounting pressure on Rubiales to step down reached unprecedented levels, with criticism pouring in from various quarters including Spanish Prime Minister Pedro Sanchez, Spain's women's league, several men's La Liga clubs, and international circles.
On Thursday, FIFA initiated disciplinary proceedings against Rubiales. The governing body stated that the incident "may constitute violations of article 13 paragraphs 1 and 2 of the FIFA disciplinary code.
Jennifer Hermoso, the Spanish football star, along with the Futpro union, issued a joint statement on Wednesday, urging action against the RFEF president.
The statement conveyed, "We are actively working to ensure that such actions, as those witnessed, never go unpunished. We demand appropriate sanctions and the implementation of exemplary measures to safeguard women footballers from behavior that we deem utterly unacceptable.
Human rights organization Amnesty International lent their support to Hermoso on Thursday.
Amnesty International stands in solidarity with the player's demands, urging the (RFEF) to set forth 'exemplary measures' regarding the non-consensual kiss, stated the organization in an official release.
(We) emphasize that this conduct constitutes a form of sexual violence akin to any other and cannot be justified under any circumstances.
Rubiales initially brushed off the incident earlier in the week, labeling his critics as "foolish" for attaching excessive meaning to what an RFEF spokesperson initially described to AFP as a "spontaneous celebration.
However, he subsequently issued an apology that was also met with disapproval, with Prime Minister Sanchez asserting that the apology fell short of sufficiency.